Regular price
Sale price
HK$798.00
Unit price
per
Sale
Sold out
Share
View full details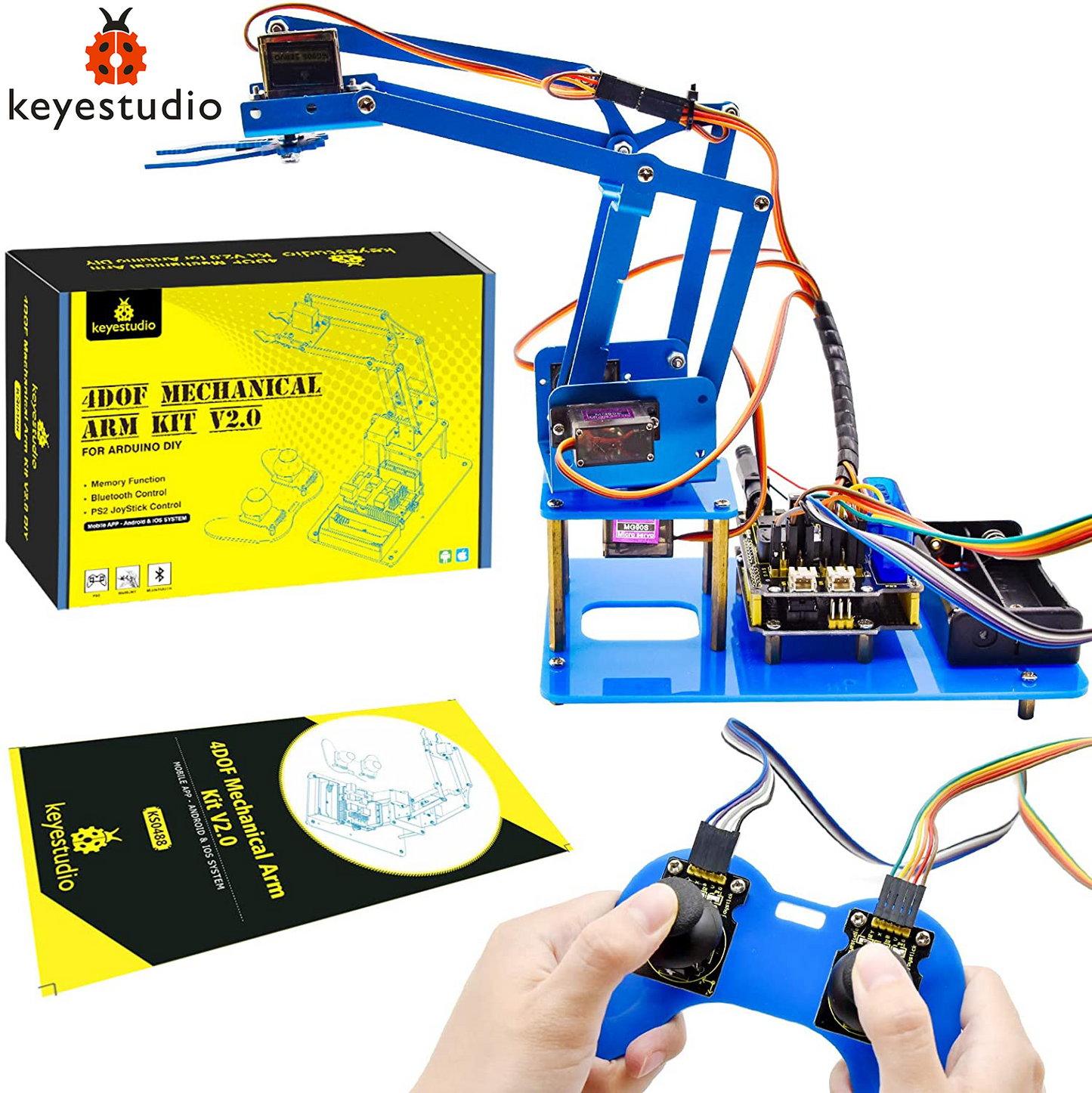 On the Internet, we often see DIY robotic arms performing various actions. Do you want to own one? I am sure you will learn from our project to make your own robotic arm.
The kit includes R3 microprocessor, 2 joystick modules and 4 servos, etc. We will teach you how to install and debug the robotic arm. This kit has 3 ways to control the metal manipulator:
1. Use a wired homemade joystick controller (included in the kit)
2. Control via Bluetooth. (Includes HM-10 Bluetooth module, supports Bluetooth 4.0, Android and IOS systems). We also provide related test codes and APPs specially designed for robotic arms.
3. Use the wireless PS2 joystick (not included in the kit) module for control. We only provide relevant test code.
Features:
Detailed installation method.
Detailed debugging methods, even if you are a beginner.
3 control methods: wired joystick control, Bluetooth control, wireless PS2 joystick control.
relevant information provided
Specification:
VIN voltage: VIN = DC 7-15V
VIN current: 5A
Size: 73*53.34mm
2-way 5V output: 5V/3A
TB6612FNG: VIN input DC 7-15V, average drive current 1.2A, peak current 3.2A.
PS2 interface: Compatible with Sony PS2 receiver, can be directly inserted into the shield.
Official information:
https://wiki.keyestudio.com/KS0488_Keyestudio_4DOF_Robot_Arm_DIY_Kit_V2.0_for_Arduino
https://www.dropbox.com/sh/aepxqnvgjqtr8e4/AABkpdF9XUn6CxCy_dNesUjFa?dl=0